LHS students, here is a great opportunity for ACT prep offered in building on April 5 from 8:00am to 12:30pm by PowerPrep. The cost is $55 if registered by 3/29 and $65 after that. The link goes to a regisration page with good information.
https://actprep.info/louisburg
Happening THIS WEEK...Louisburg High School proudly presents Beauty and the Beast. See flyer for dates, times, and ticket price.
Good luck to the LHS state wrestlers competing in Salina February 24 and 25 at Tony's Pizza Event Center. Please enjoy the preview video:
https://youtu.be/EXI64h4TPkk
Join us for the final regular season home basketball games tonight. It's Senior Night! JV games 4:30pm Varsity Girls and 9th boys 6:00pm Senior recognition between varsity games Varsity boys and 9th girls 7:30pm FBLA Bake Sale, Sammie's Sunshine, and Trailcats tonight.
Good luck to Brayton Brueggen, Colton Prettyman, Andrew Jamison, and Colin Brown as they compete today and tomorrow at the Shawneee Mission Aquatic Center. Gates open at 3:00 pm both days.
https://youtu.be/a3ZFPZq0QGY
Congratulations to Jase Hovey and Mack Newell who signed today with the University of South Dakota to continue their education and football careers.
Come support your Wildcats Basketball teams as they travel to Spring Hill to take on the Broncos. 4:30pm--JV games 6:00pm--Varsity Girls, 9th grade boys 7:30pm--Varsity boys, 9th grade girls
Adyson Ross was surprised at school today when she was named the State Farm Insurance Athlete of the Week. She was nominated by Coach Lane and was presented the award by members of the Butler, MO branch. Congratulations, Adyson!
Congratulations to the OzPaLou boys varsity swim team on bringing the ICL League championship back on Thursday at the OZONE!
For those students interested in trades classes for elective credit, there are opportunities through the Linn County Vocational Program in Pleasanton. There is a field trip Feb 24th students may sign up for to tour the building.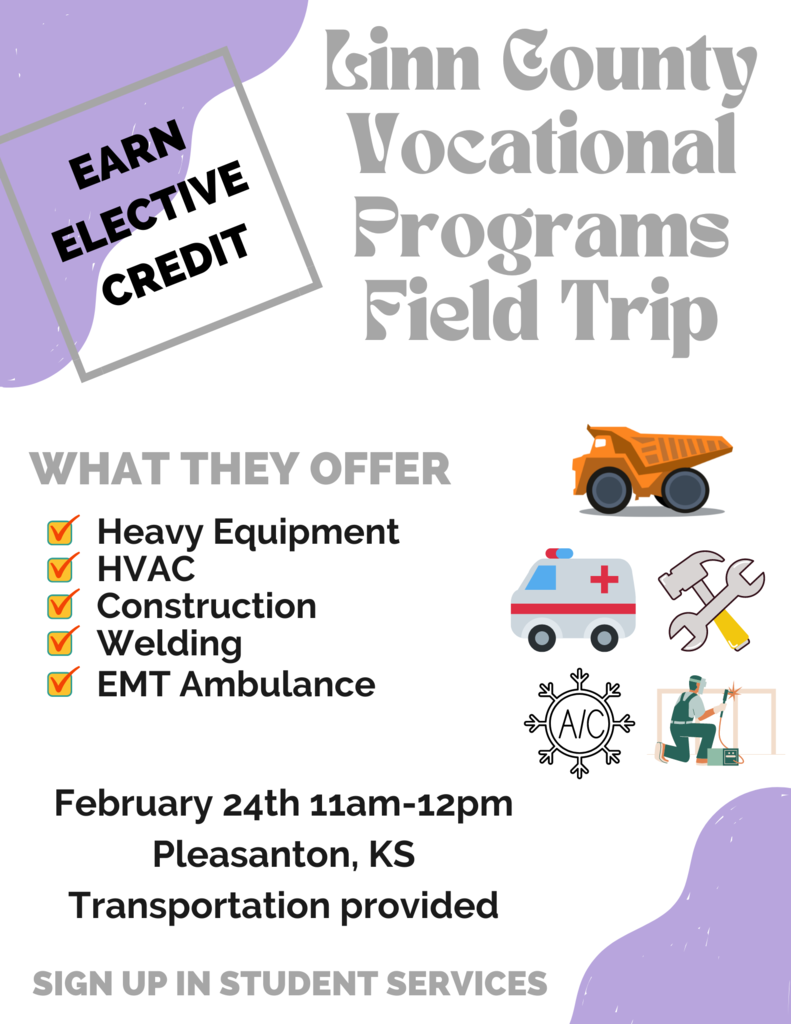 Reminder...no school today. Parent Teacher conferences are from 8am-4pm.
Reminder we have conferences on Wednesday 8:00am-4:00pm.
Congrats to Jaydon Stacy and Sean McGuire for taking 1st in IDA giving them a ticket to state in May.
Come celebrate homecoming with us tonight as the Wildcats take on Ottawa with games starting at 4:30 PM. The Jazzycats perform, a football player will be honored for selection to the Shrine Bowl, Legacy Fan of the Game, and the Homeocming coronation. Non-stop fun...see you there.
Today at Fort Scott our scholars bowl team will try to make it to State as they compete in the regional tournament starting at 4:00 PM.
Congratulations to Layne Ryals on his signing with the University of Missouri Science and Technology to ocntinue his football career and education. He signed today in front of a large and proud group of family, friends, coaches, and supporters.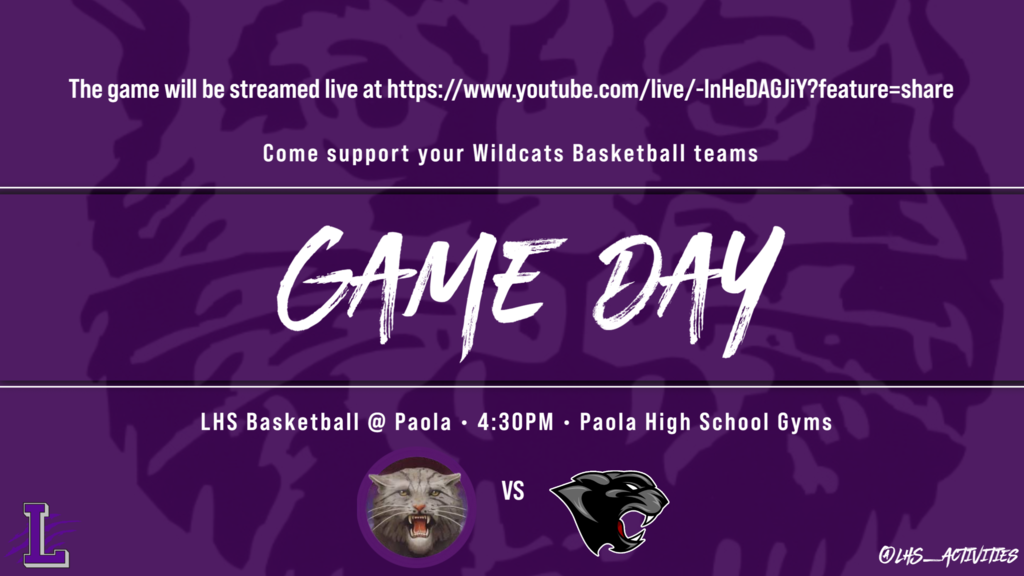 Louisburg Schools closed January 25 due to inclement weather.
Ellie and Greyson both named Students of the Month for January!
Ms. Maloney Teacher of the Month for January!