22 -23 Enrollment Information for New Students to District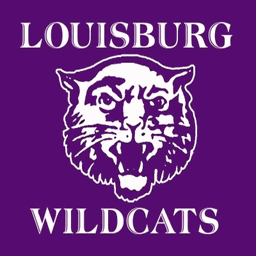 Welcome to Louisburg School District!
The Louisburg School District offers online enrollment to families through Skyward. There are a few steps that need to be completed first if your student is new to the Louisburg School District.
1. Please complete this New Student Enrollment Link: New to District
This form is the first step to getting your child/children enrolled in the Louisburg School District. Please complete the form to request an account that you will use to log in to a secure Online Enrollment system (Skyward). You will receive an email with further instructions.
2. You will receive an email that asks you to start inputting information about your new child/children. After this step has been completed the entered information will go to the school building that your child/children will attend for the upcoming school year. The registrar at each of the buildings will approve the applications. The registrars are out of the office from June 10, 2022 to July 26, 2022. They will start their process when they return to the office. If the registrars have any questions regarding your child/children's enrollment they will contact you at that time.
There will be a New Student day on August 4th & 5th at Rockville and Broadmoor Elementary. You will need to contact the the office to setup an appointment time. You only need to do this if you would like to ask any questions or tour the school building before the school year starts.
If you have a new student attending Louisburg Middle School and Louisburg High School please call the office for an appointment.
Louisburg High School: 913-837-1730 Kathy Knipp
Louisburg Middle School: 913-837-1828 Cortney Keaton
Broadmoor Elementary: 913-837-1900 Dehonna Stone
Rockville Elementary: 913-837-1970 Rebecca Bockelman
Please note that enrollment for a new Circle Grove Preschool student is not done through this process. Please call the Circle Grove Office at 913-837-1700.
3. You will now need to enroll your child/children once the registrars have approved them into the Skyward system. You will go to the link below and log in with your Skyward login and password information that you received in a previous email.